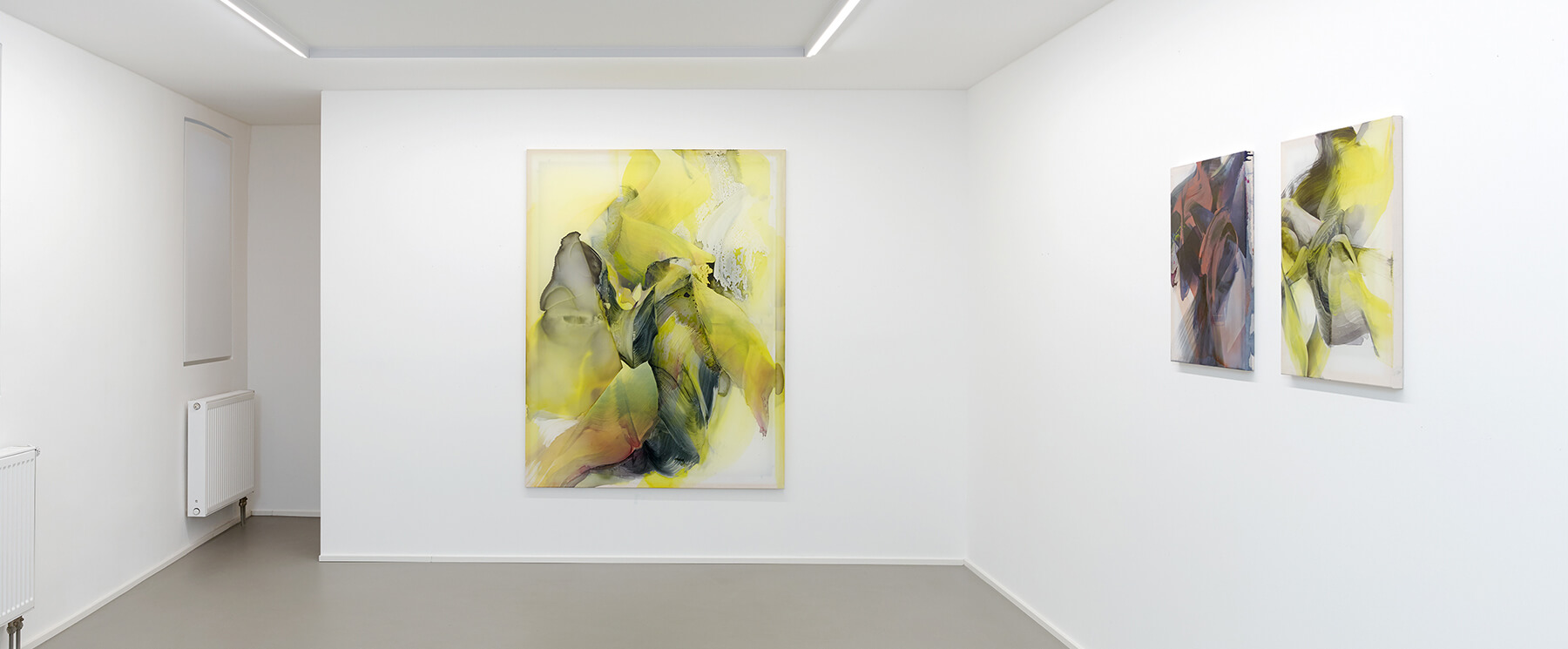 Cologne based painter Natascha Schmitten presents with her solo exhibition PHOSPHOR works full of complex color worlds at the new premises of Galerie Christian Lethert. Spread over two floors, the artist uses ink and oil paint to prove the ›phosphorescent‹ effect of painting.
Driven by the urge to explore the multifold facettes of the painting process, Natascha Schmitten uses the quality of colors – their brightness, purity and intensity – and the materiality of the transparent polyester fabric with which she covers her frames to turn her works into ›light-bearing‹ paintings. She creates pictorial spaces out of multiple layers developing a third dimension within the image. Partial omissions of the first glazes increase the light transmission and emphasize the opaque effect of the primer and the overlapping coatings. The result is an exciting interface between the real space and the pictorial space. Presages of figuration are vaguely perceptible within the dynamic abstract painting.
In her new works Natascha Schmitten combines her expressive brushstrokes with hard edges for the first time, thus achieving moments of high-contrast within the picture that cause the color space to vibrate. Just as the title of her first 250 x 200 cm measuring work demands: »Bitte oszillieren Sie« (»Please oscillate«), 2018.