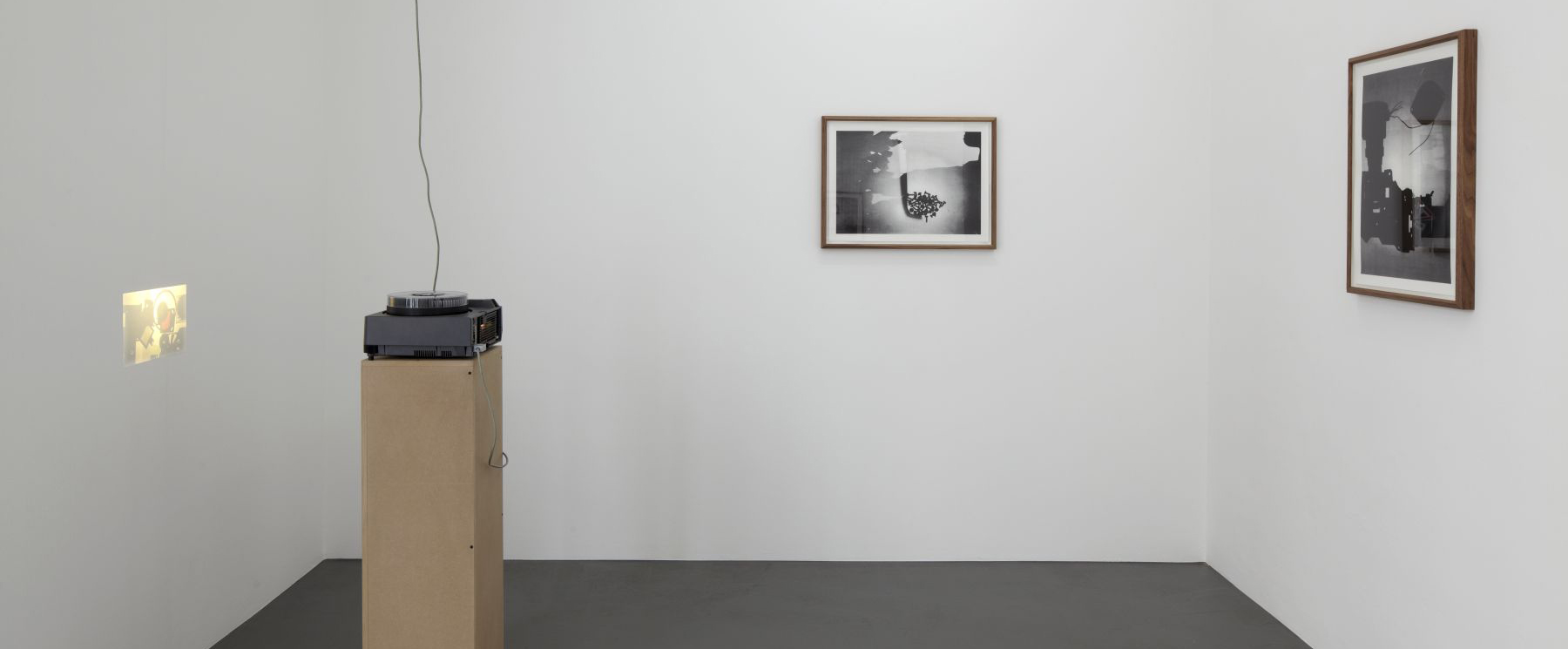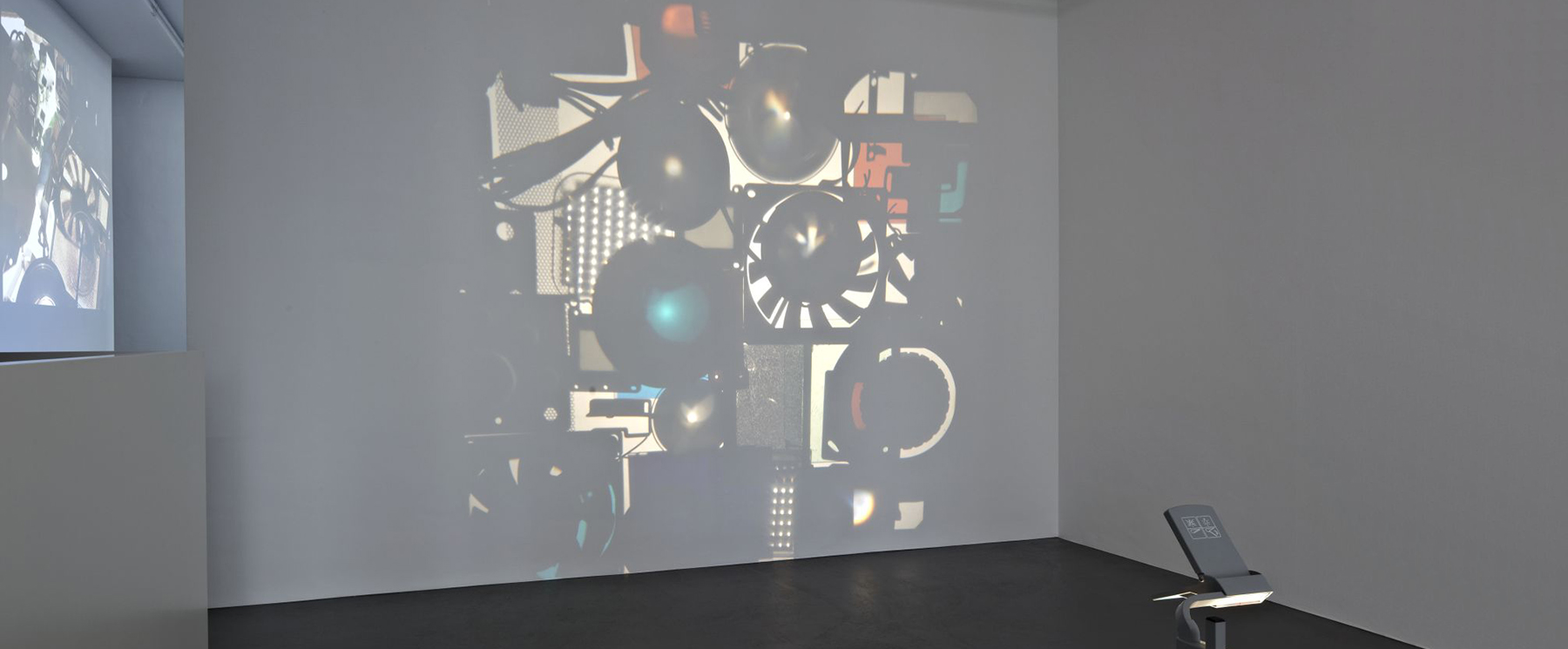 AUSEINANDERNEHMEN is the gallery's third solo-exhibition of Berlin based installation- and video-artist Max Sudhues (*1977). The exhibition title can be interpreted in many different ways – both in technical and human terms – and refers to a conceptual body of work that it presented here for the first time.
With the aid of pincette and screwdriver Max Sudhues opened and deconstructed two broken video beamers into their components. This anatomic process and the material gained by it lead to a series of works that range from medium to content and examine the artistic usability of the used material. The innards of these gutted digital devices find new forms and narrative meanings by being observed from different analogue and digital, old and modern projection- and presentation
techniques.
The installation »Shadows Of The Future« consists of these remains of the digital: plastic, wire and glass which find their place on the surface of an analogue overhead projector. This colorful lightsculpture counteracts with its own projection on the wall that seems to dissolve in its own shadow.
The stepwise and examining arrangement of the components on the glass surface of the overhead projector is documented in an 80-part slide-projection called Progressionen. The fast sequential slide-projections show images and graphic elements that change step-by-step and temporarily remind of constructivist compositions or broken stained-glass windows. The slideprojection i.a. is influenced by the animated abstract color compositions of the 1930s and 1940s animation pioneers Oskar Fischinger and Harry Smith.
In the video work »Phase« these digital elements are staged to fantastic and surrealist ensembles.
Possible architectures of the future and futuristic (urban) landscapes are created with most minimal means. The converted components are illuminated from below. The only movements in this video loop are dust particles dancing in rays of light and a vibration caused by the overhead projector's ventilation system. A series of 6 silk screen prints – a traditional and most analogue reproduction technique – eventually transfers the artist's extensive research on material and form onto the flat paper surface and herewith extends Sudhues' artistic language. Although produced with a serial process, each silk screen is a unique piece by having manipulated each print.