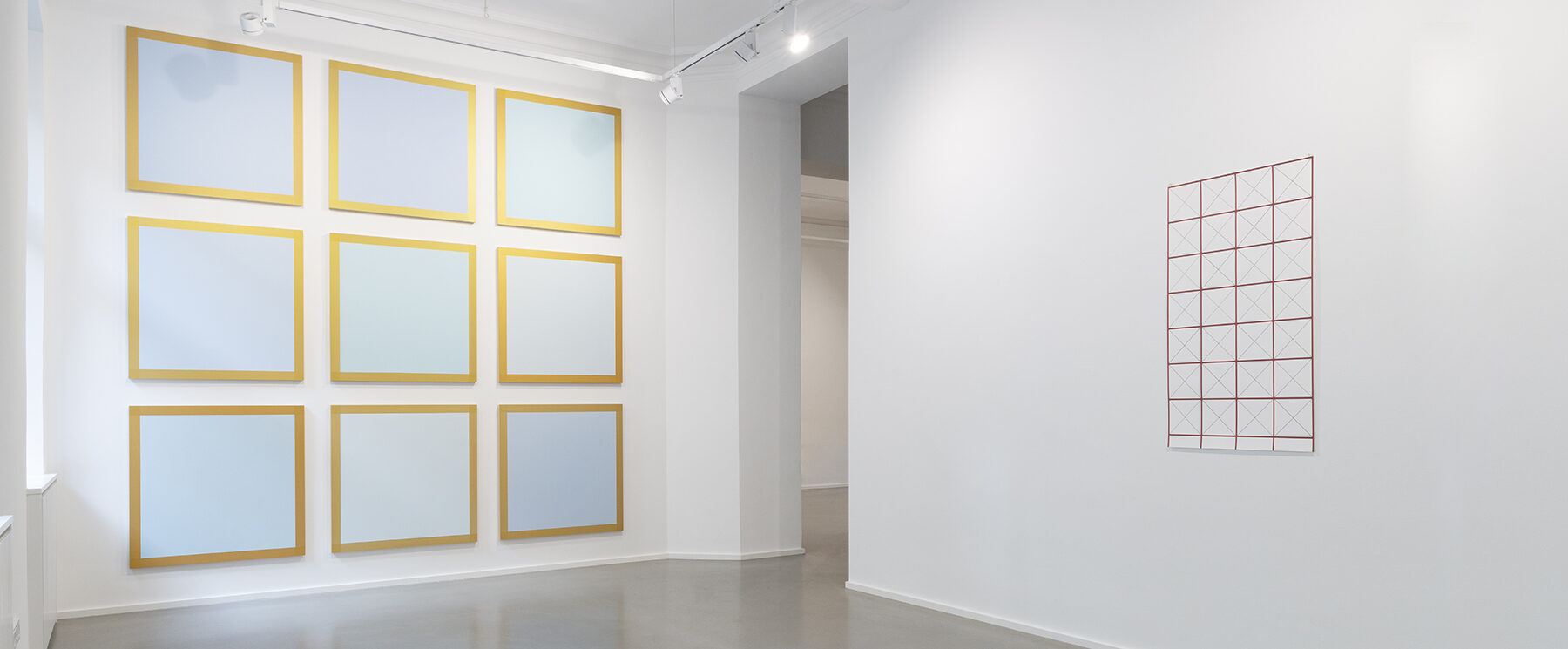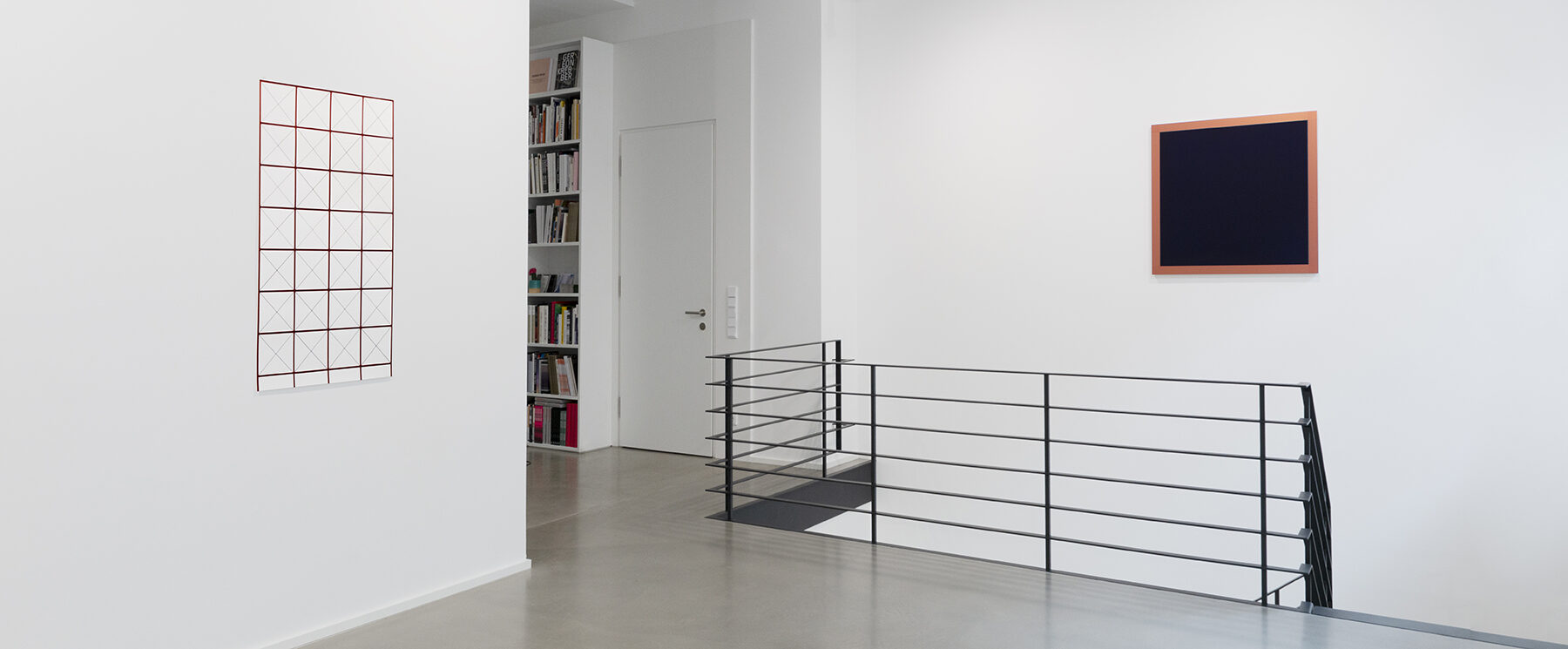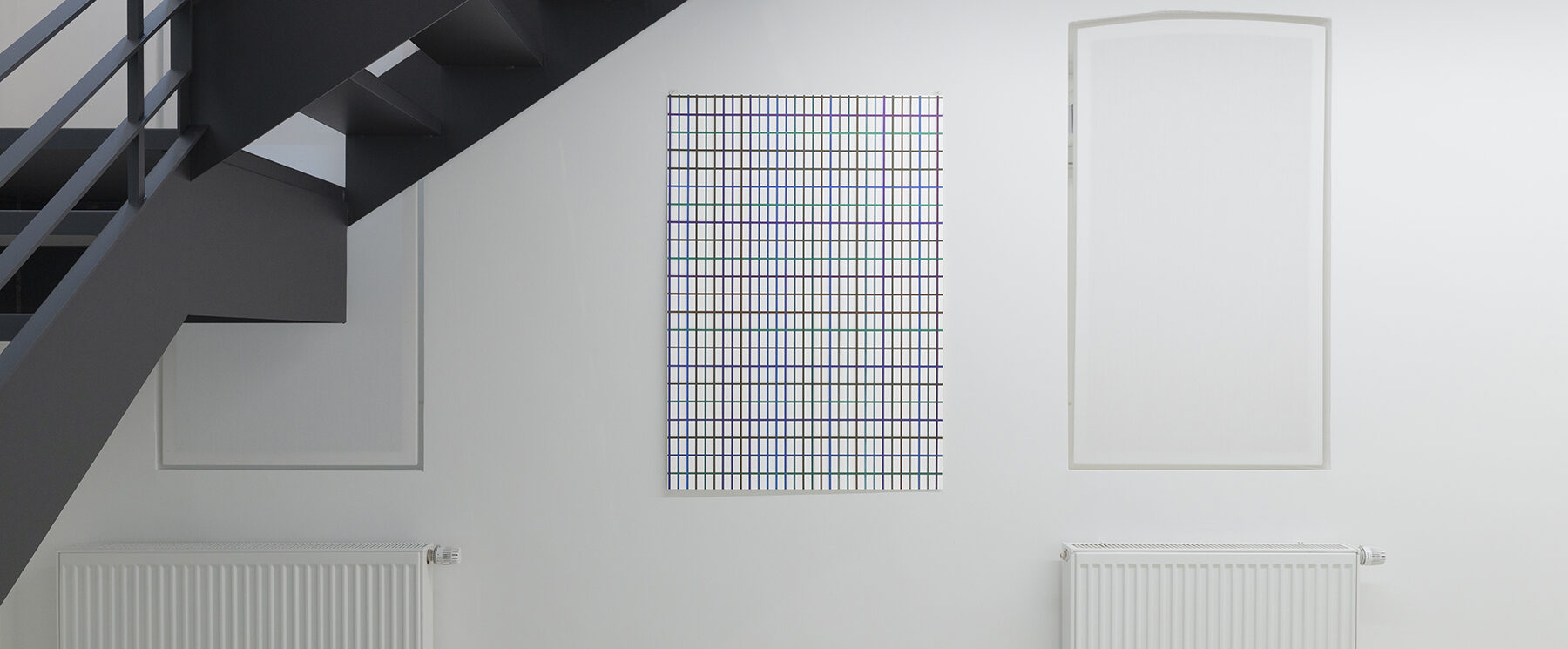 We are pleased to present works by painter Winston Roeth. The exhibition BEFORE FOREVER combines paintings and works on paper, in which the American artist makes color and light interact in fascinating ways.
Winston Roeth painted the nine-part work »After Midnight«, 2022, like all his works, with Kremer pigments, which he mixes with polyurethane dispersion and then applies wetly to the painting surface. For the individual panels of »After Midnight«, the artist used a wide variety of color shades ranging from deep blue to almost black. The sight of these rich, velvety matte colors, reminiscent of deep space, is punctuated by shimmering golden-bronze ›rays of light‹ that race from one corner of the color panels to the other, revealing a multitude of possible geometric formations in the overall view.
While the iridescent lines here crisscross the individual picture panels, a golden frame encompasses each of the nine panels in the work »Summertime Blues«, 2019. Through the golden framing which engage directly with the image's centre, the individual monochrome fields develop an intensity that Winston Roeth describes as follows: »the ›containments‹, in their way contain the energy of the interior color/space and charge it to heighten it's expressive feeling and pulse with light«. The work was first shown in the major solo exhibition Speed of Light at the Museum Wiesbaden in 2020 and has since been in the collection of the museum, to which we would like to express our sincere thanks for the loan.
In the paintings and the works on paper, the grid is immanent as a pictorial structure. In the multi-part paintings, the spaces between the pictures, the white wall creates the grid, in the works on paper, the colored brushstroke grids the white sheet. Winston Roeth is able to arouse a subtle structure of tension through the reduction, works of vibrating painterly density and complexity.
The work »Before Forever«, which lends the exhibition its title, once again expresses the special potential of pigments and their reflection in light. Free of any figuration, the focus is on immediate perception, the interplay of color and light in the eye of the viewer.