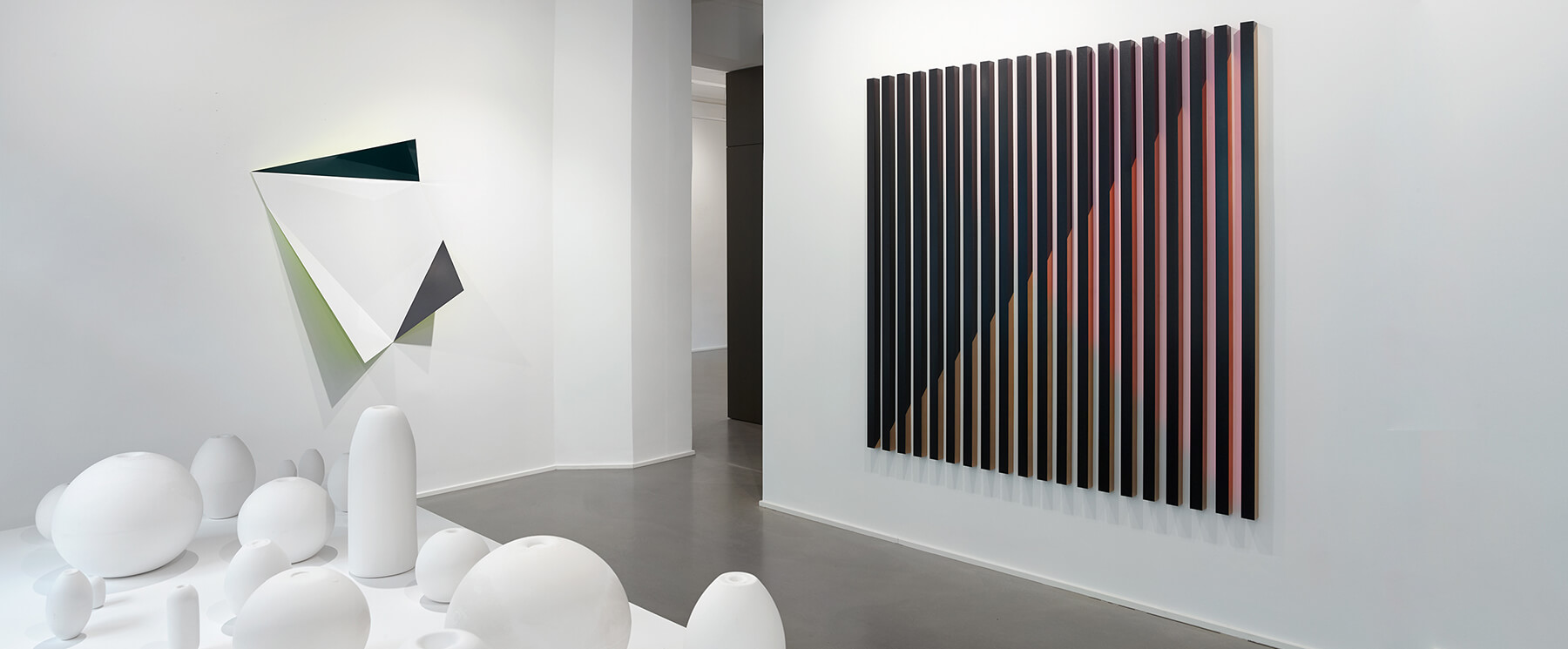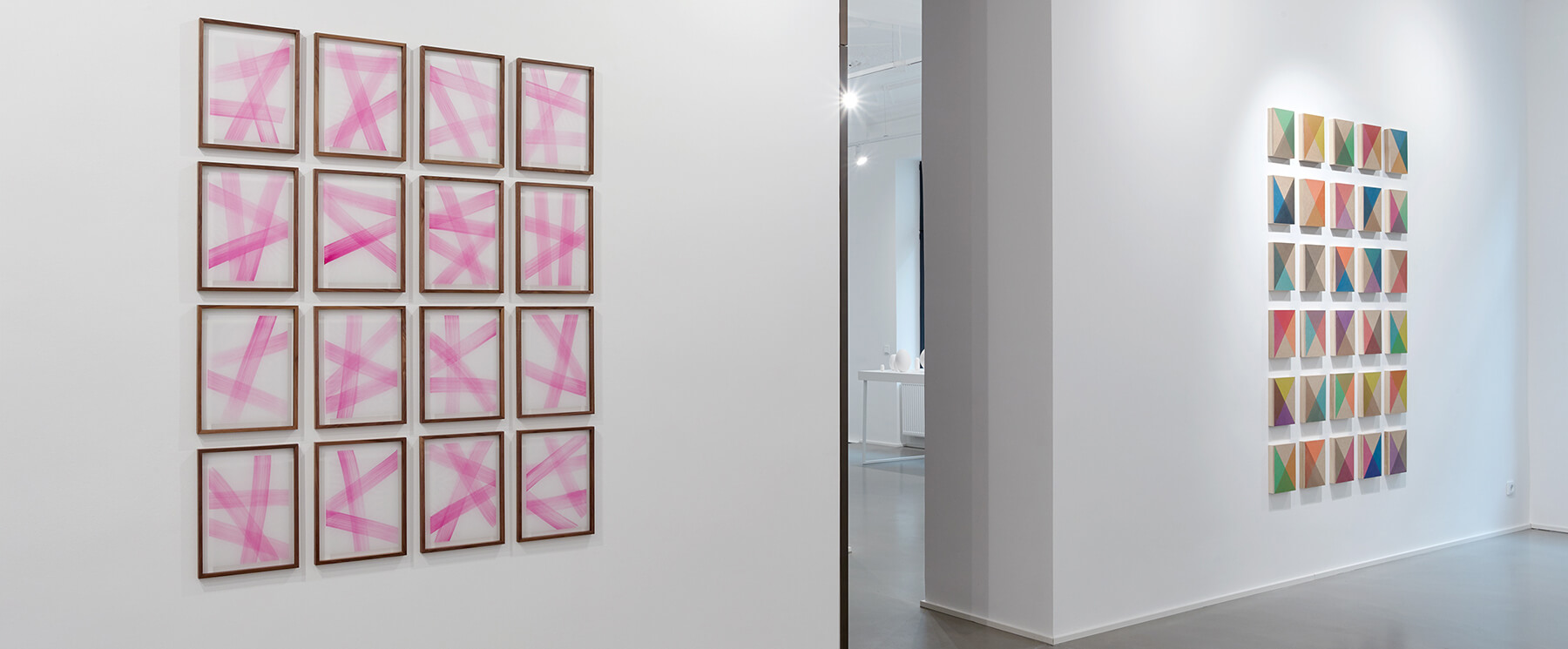 Rana Begum's second exhibition at Galerie Christian Lethert will showcase the London artist's most recent body of works. With a varied selection of pieces which blur the line between painting, sculpture and architecture, this exhibition demonstrates Rana Begum's keen ability to blend materiality and colour with subtle nuances of light and shadow.
Folded steel sculptures are dispersed among three large works made from powder-coated aluminium box sections. These box works, painted in Rana Begum's trademark vibrant colours, entice the viewer, prompting closer inspection before revealing how light and colour blend to create a perfect gradient. These works draw inspiration not only from Minimalism but also from the stark, bold shapes of modernist architecture.
Rana Begum's exploration into the relationship between colour, space, light and repetition is made manifest in the multi-part works on MDF and tracing paper displayed in the gallery's back room. In the front room, Begum's artist residency with Tate St.Ives at Porthmeor Studios, which took place this spring, materialises as an installation. These plaster-cast floats reference both the sculpture of Barbara Hepworth and St Ives' former identity as a fishing village while also continuing to explore the interplay of light and form.