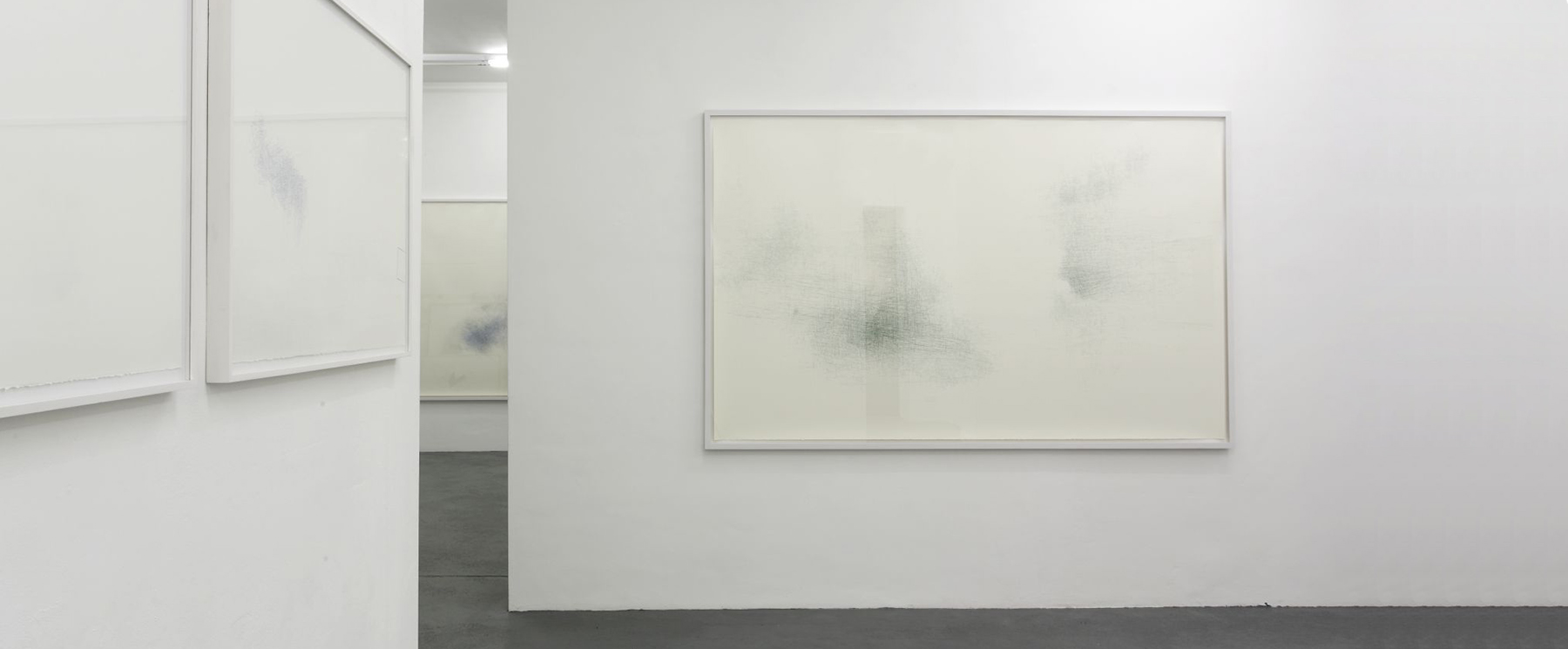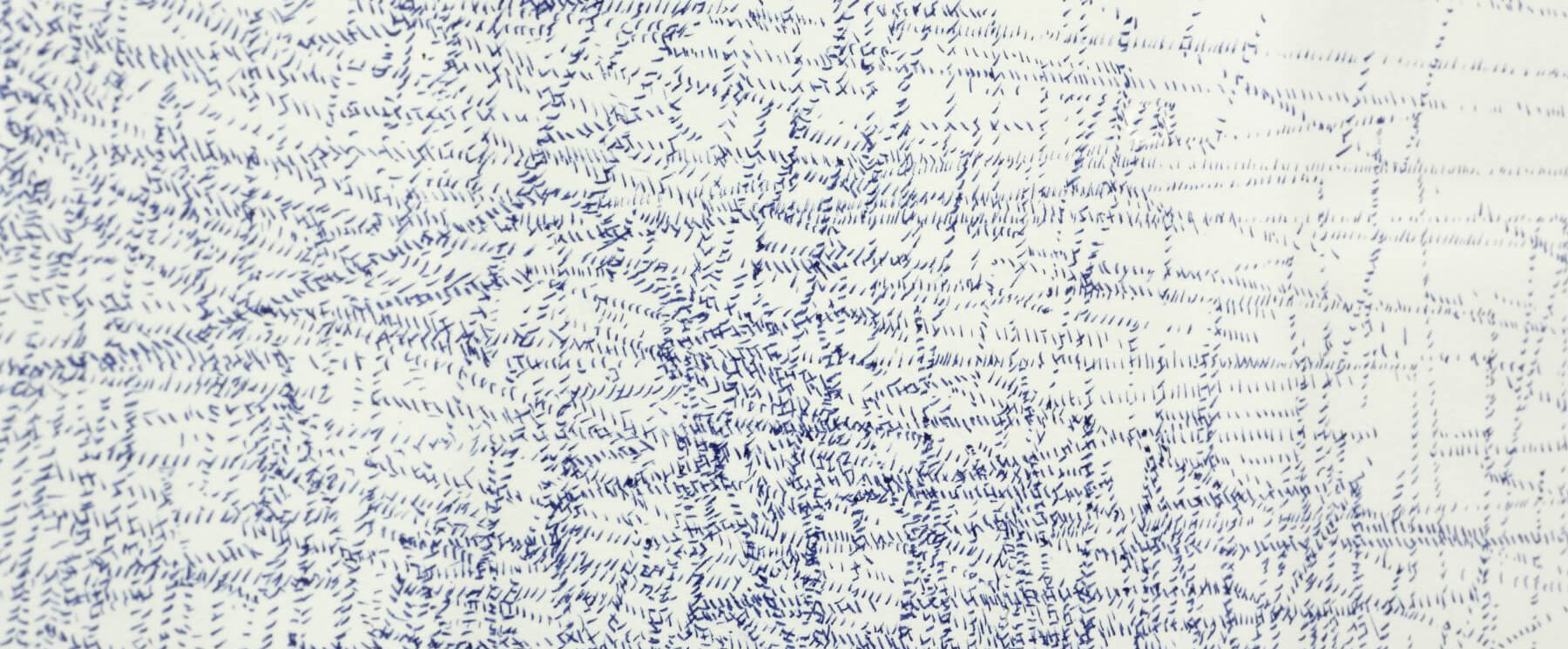 We are delighted to announce a solo exhibition with drawings by Nelleke Beltjens (born in 1974), shown for the first time at our gallery. It also marks the first solo presentation in Germany for this Dutch artist. Her sculptures and drawings have been attracting international attention for years now, especially in the United States where she has been living since 1998, with a few short interruptions. Nelleke Beltjens currently teaches sculpture at Montana State University in Bozeman, USA.
The exhibition, called FRAGMENTS OF THE PARTS, indicates a fundamental characteristic of the time-consuming and work-intensive ink drawings: There are no closed outlines; all of the ›lines‹ have been divided into their minutest of components. With Nelleke Beltjens' drawings since 2006, linear structures only consist of a myriad of short pencil marks placed crossways to the direction they run in. These are rather more like rhythmically placed punctuations than they are linear units. The interplay between visibility and invisibility is a leitmotif for these works, whose dialectic is expressed in titles such as »Incomplete Completion«, »(Im)possibilities«, or »Fragments of the Parts«. Invisibility here not only refers to the empty spaces between the marks or the free surfaces of the paper, but also to the fact that only about 50 percent of the marks placed here may be seen. Beltjens always works with paper rectangles as ›guides‹, upon which about half of each ink-pencil mark remains. For several of her works she has integrated these paper tools with their densely covered edges into the drawn pages again, thus illustrating her working procedure.
Concerning the perception of Beltjens' drawings, there is the confusing fact that they may never be completely comprehended by the eye, let alone be categorized by it (accordingly, they are scarcely done justice in photographs). From a distance they reveal a feather-light, cloudy charm, but upon closer look they disintegrate into an overabundance of individual information, which overtaxes the eye in its attempt to structure and determine it.
Making us conscious of our viewing as a complex orientation process in an overly-complex reality is one of the artist's intentions. The words in the title »FRAGMENTS« and »PARTS« cause us to assume an imaginary whole. We could point to the composer Pierre Boulez, who once posed the rhetorical question whether the real work were not to some extent a more or less random fragment of a large, imaginary, virtual work, whose beginning and end we do not desire to know. The same may be said of the drawings by Nelleke Beltjens, which she always creates while listening to music and which themselves contain bear something of that intangible and indeterminable quality inherent to musical phenomena.
Peter Lodermeyer