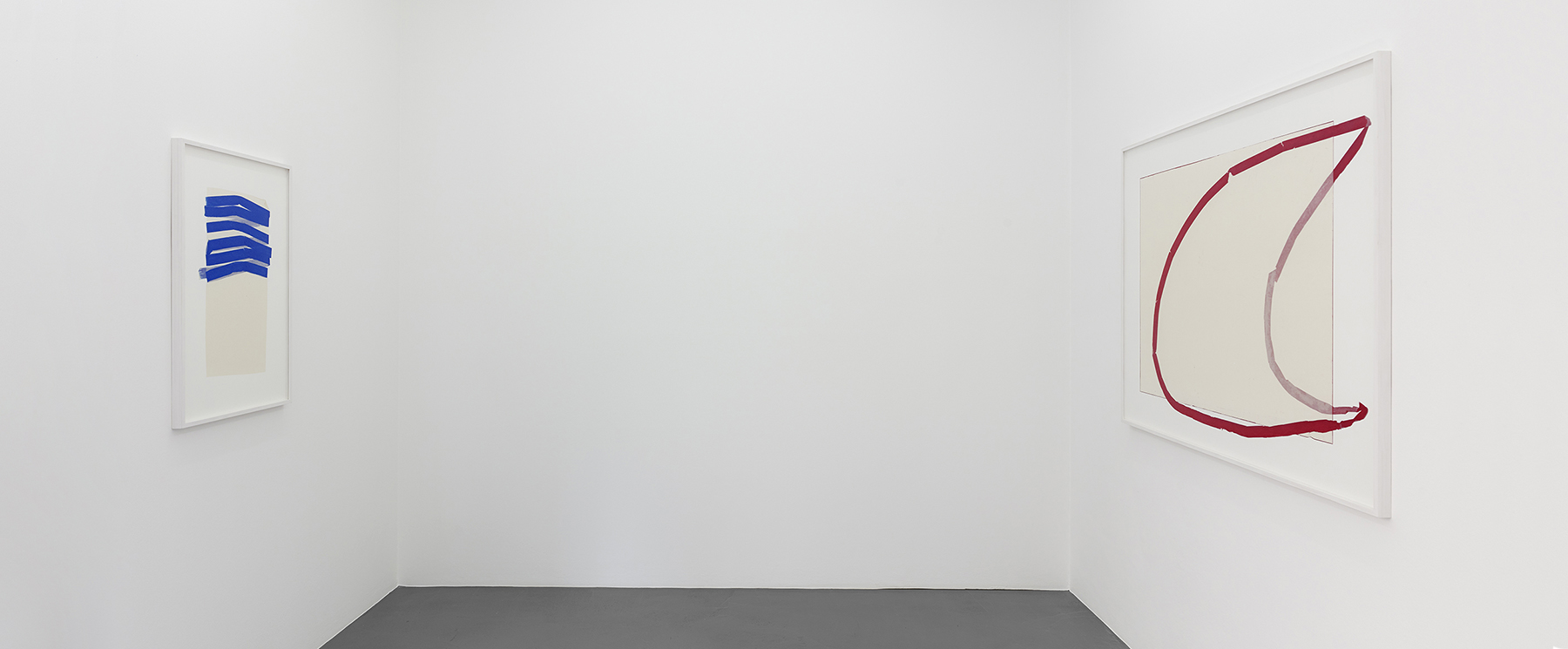 We are pleased to announce our third solo-exhibition by New York based artist Jill Baroff (*1954).
»A light shadow falls at the intersection of the wall and floor and creates a bright, divided, trapezoid of clay and tatami. Nearly 20 years later, this image from Japan remains intensely evocative for me: the hinged shape somehow emblematic of a corner turned. Fleeting images: the dark edge on water's surface caused by a shift in wind; a quickness in the landscape left by the movement of a bird; the sudden shadow of an airplane underfoot; moments within the stream of time that, somehow, break the flow like a crack; mirage-like, yet inevitable.« (Jill Baroff)
The drawings in this exhibition develop earlier themes of chance and patterns of change. The exhibition, stolen moments, begins with two large-scale »Floating Line Drawings«. Each drawing in this series begins with the same premise: the edge of the paper is marked with an oil pastel border which then is cut free and allowed to form a line drawing in the space of the remaining field of the sheet of paper. The outcome is simple, lyrical forms determined by a line's width, load of material and chance.
The new »Continuous Line Drawings« use similar techniques but open the linear imagery to the idea of a continuous line. No longer limited to the length of the perimeter, sheets of gampi covered with oil pastel are cut into a continuous line, which then interacts with the page, becoming more physical as the line accumulates.
In the center room, five »Circular Tide Drawings« focus on Hanseatic Germany. »Xaver (Baltic and North Sea)« document the intensified flow and ebb the December storm had on these bodies of water. In other drawings the pigmented ink lines have also been cut free, allowing them to float during the process of mounting. The final work, stolen moment, is a site specific installation, capturing a light shadow in the third  room of the gallery.
Jill Baroff's drawings are currently on display in the exhibition Lichtwark revisited at the Hamburger Kunsthalle.