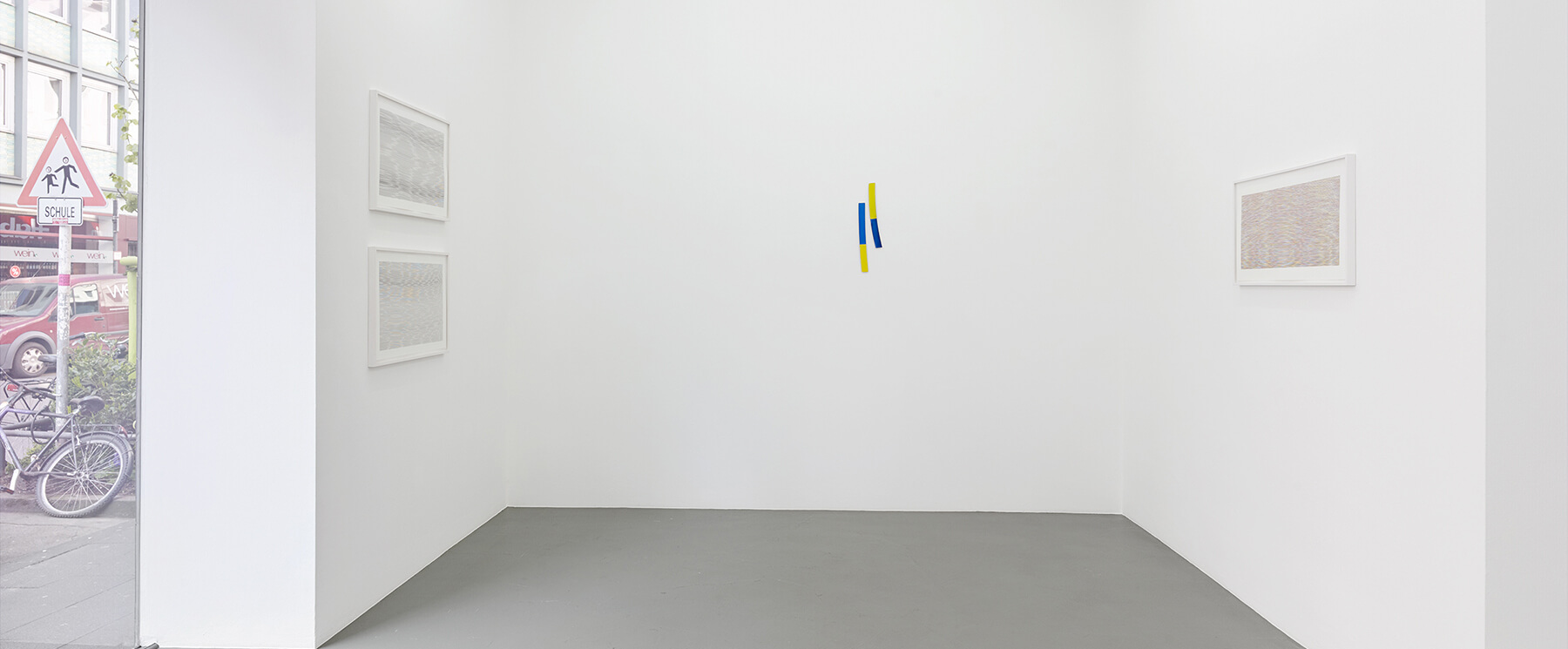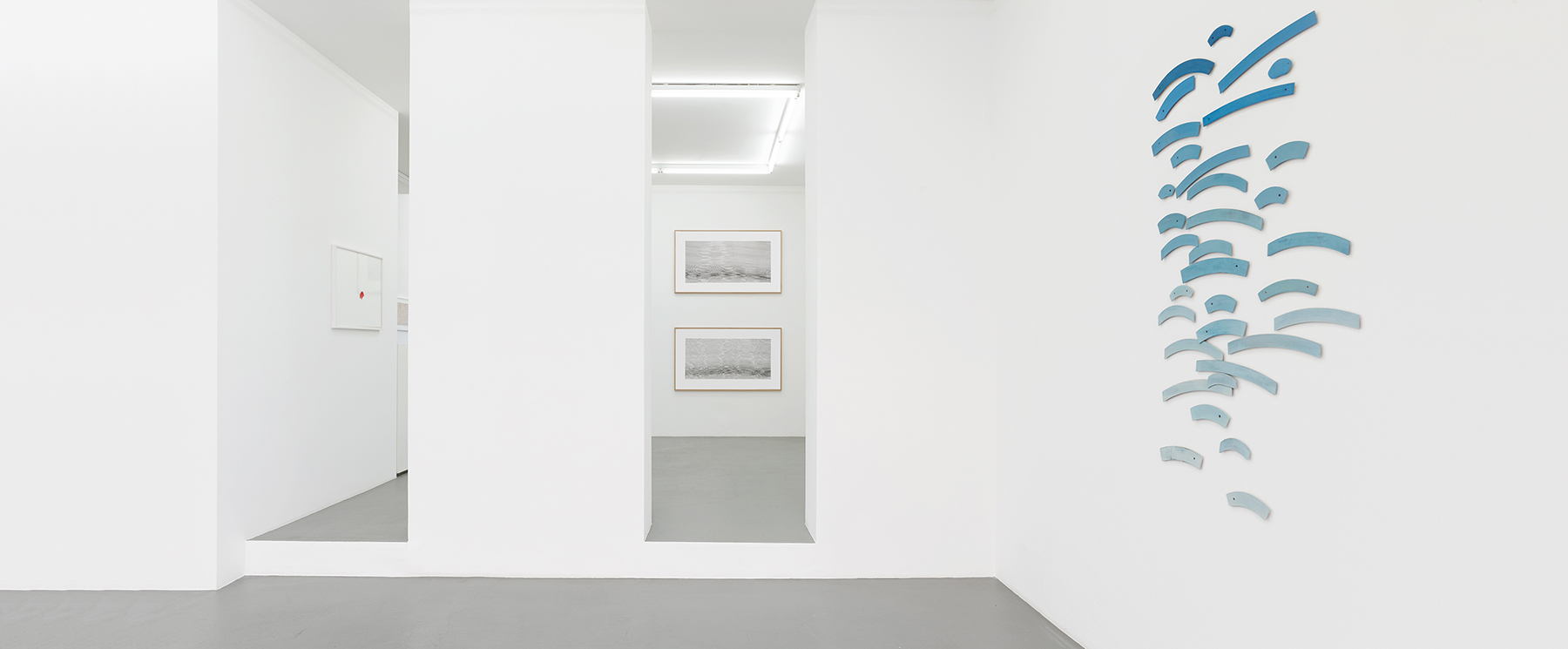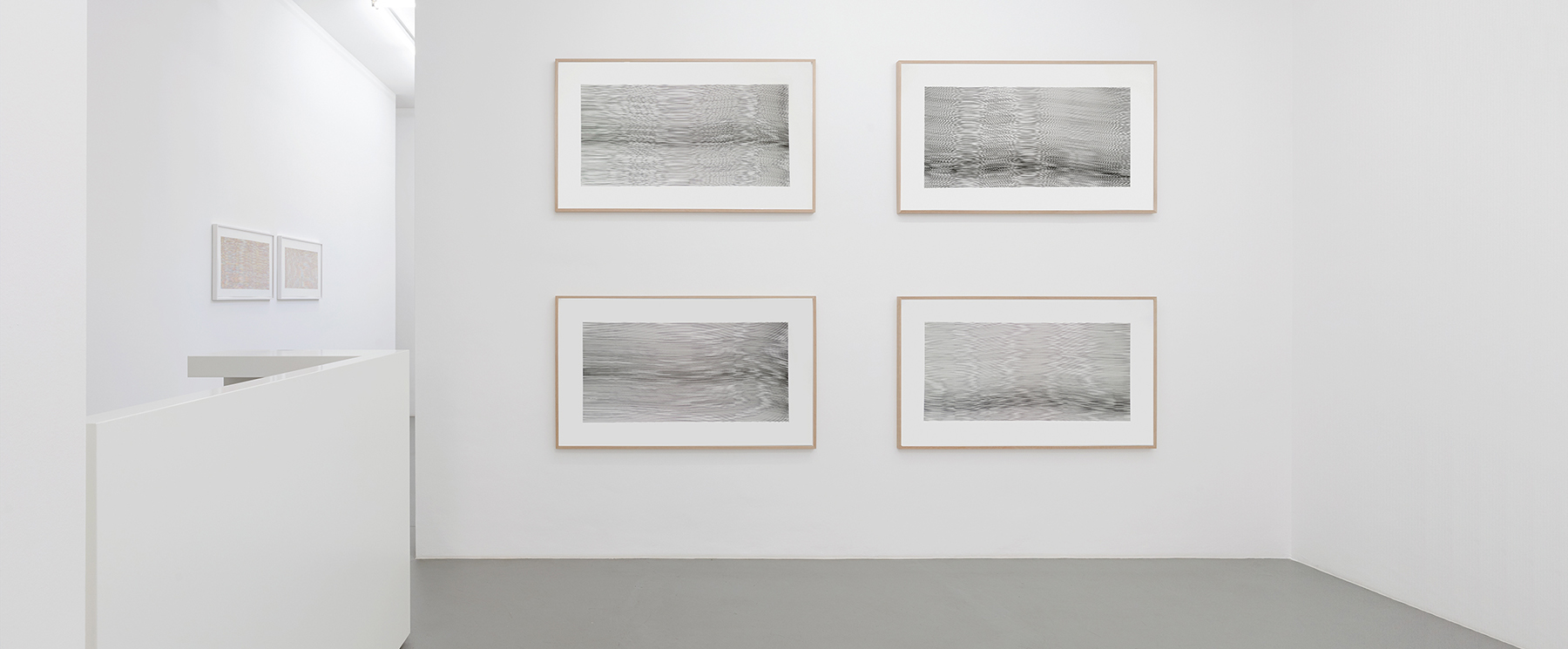 Galerie Christian Lethert is pleased to present the exhibition Field Recordings with new works by American artist Jill Baroff. The solo exhibition combines two bodies of works: »Other Waters, Hudson River«, which is part of an ongoing series of drawings that describe and pattern the movement of water on the planet and the series »edges, reversals and increments«, which includes new painted wood structures and double-sided drawings.
The series »Other Waters, Hudson River« builds a narrative of the constant movement of water flowing in the landscape by using data from the Internet to map the tide of the Hudson River north of New York City. Drawn, parallel, curved lines create a pattern of this movement. When the information is drawn a second time moirés result, giving a sense of light passing across the surface of water. The didactic nature of data does not interest Jill Baroff as much as its persuasive aloofness and the structure it provides. A scientist would likely use this information to prove something. As an artist, Jill Baroff is not as interested in a fixed conclusion as in a series of questions that initiate further inquiries.
Works of the series »edges, reversals and increments«, like the wooden work »Bokashi«, 2017, whose 33 parts shine in a delicate gradation of blue tones, serve as markers, benchmarks, stations in space, incidents in the landscape, like the blackbird flying. Jill Baroff is interested in how the paired shapes activate and shape the space between and around themselves. The double-side drawings on Japanese Gampi paper titled »Red Nuns« represent nautical channel buoys that guide sailors in and out of harbors.
The subtle works within the exhibition Field Recordings reflect Baroff's ongoing artistic pursuit, resolving toward an interest in creating and transmitting an impression of audition in time.
I do not know which to prefer,
The beauty of inflections
Or the beauty of innuendoes,
The blackbird whistling
Or just after.
Wallace Stevens: Thirteen Ways of Looking at a Blackbird, V, 1954