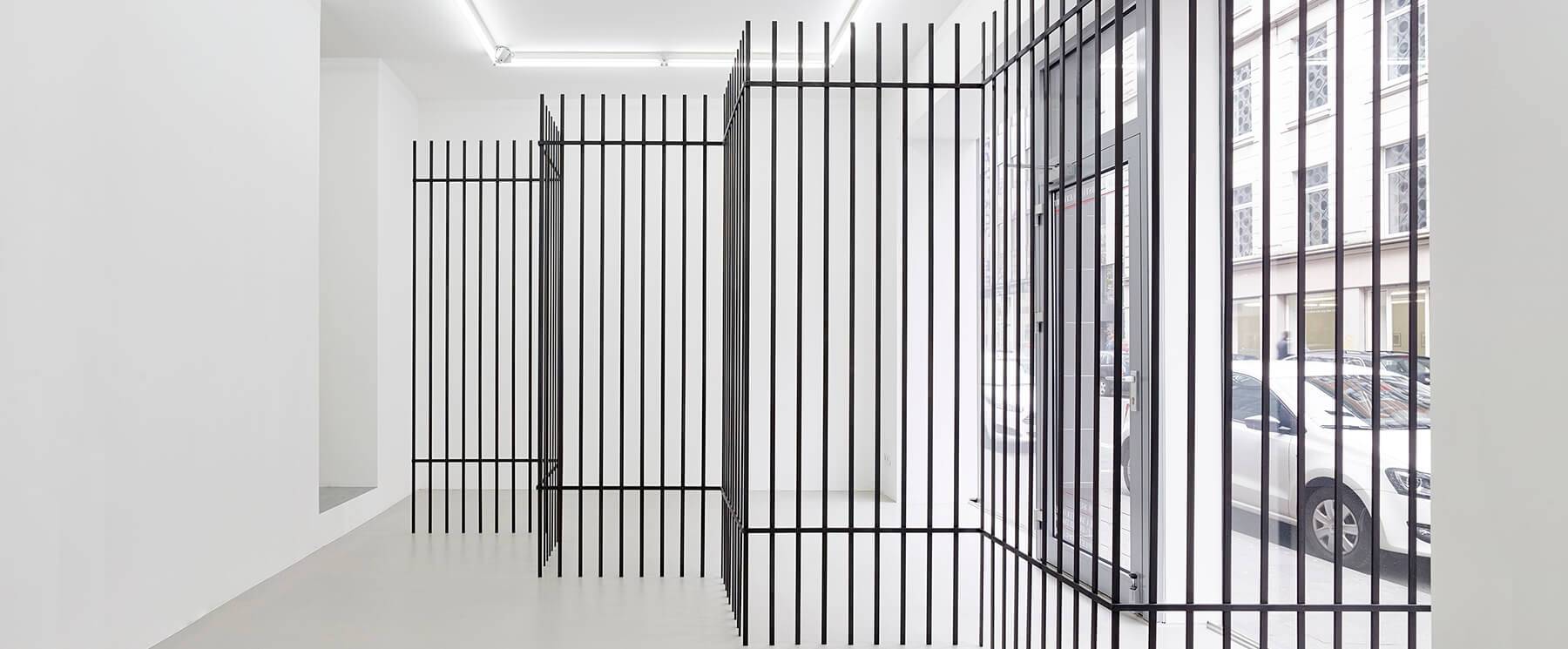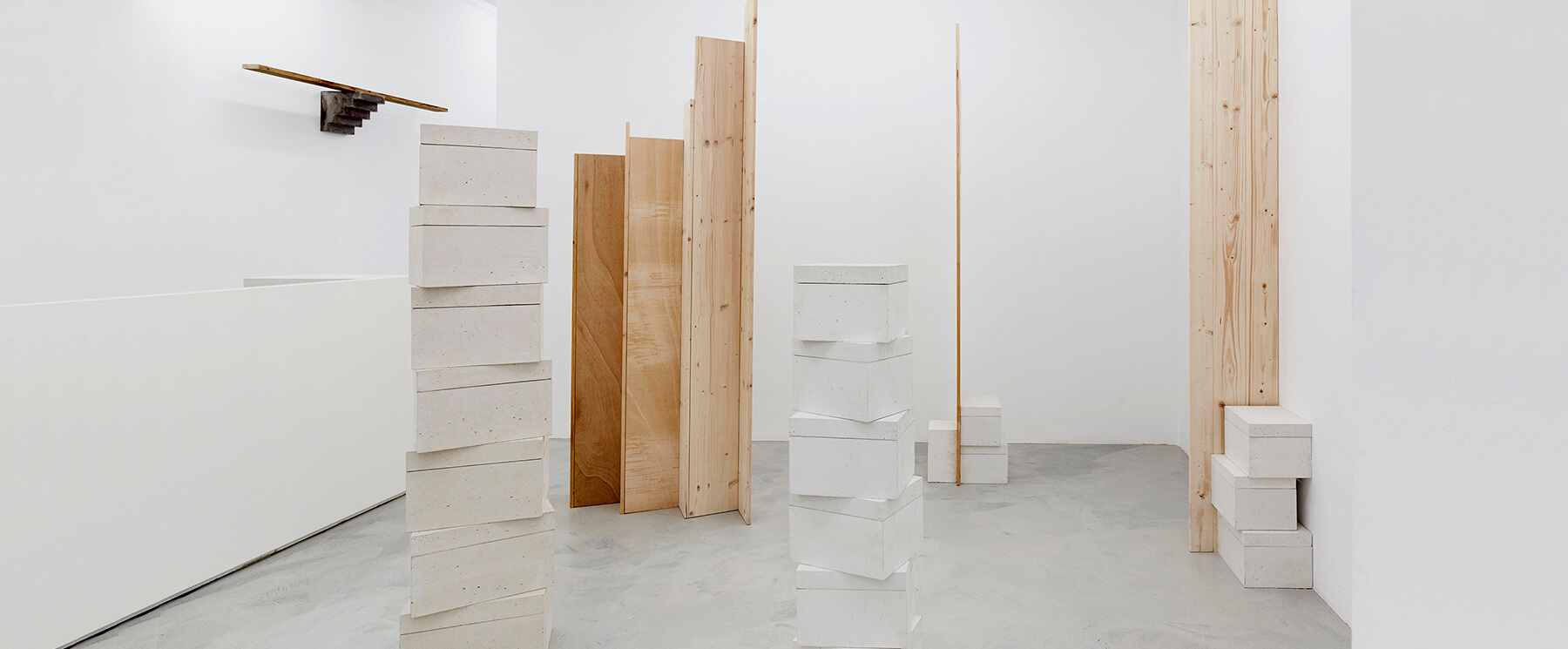 Galerie Christian Lethert is delighted to present its first solo exhibition with works by Hubert Kiecol (*1950).
Kiecol is well known for his sculptural work, which has been contributing to the development of contemporary sculpture for years. His objects and installations are characterized by a clear and reduced form language based on fundamental forms and materials of architecture. Kiecol, who holds a professorship at the Kunstakademie Düsseldorf since 1993, produces stairs, windows, houses and fences made of steel, wood and concrete, abstracted from their original function. With austere forms Kiecol develops an impressing and manifold sculptural vocabulary. Kiecol always creates tension between his works and their surroundings, the architectural space.
The work »Ich brauche Zeit« [»I Need Time«] (2012), an almost 5 meter long steel-grid in the entrance of the gallery, seizes this correlation between work and space. Emancipated from its assigned function, the fence becomes an autonomous sculpture. In line with his sculptural work, his wall works make use of a puristic vocabulary and convince through precision in material and form. This becomes evident in the interplay between the sculpture »Bundesbank« [»Federal Bank«] (2015) and the works »Drei schwarze Tore« [»Three Black Gates«] (2015) and »Weißes Tor« [»White Gate«] (2015). By using austere forms in a concentrated manner, Kiecol achieves works of high density in different kinds of media. With the work »Träger« [»Girder«] (2012) he transforms his concrete stairs into a wall work, which now functions as a corbel.
The dialogue between former and new works reveals a steady and continuing development in the work of the artist.