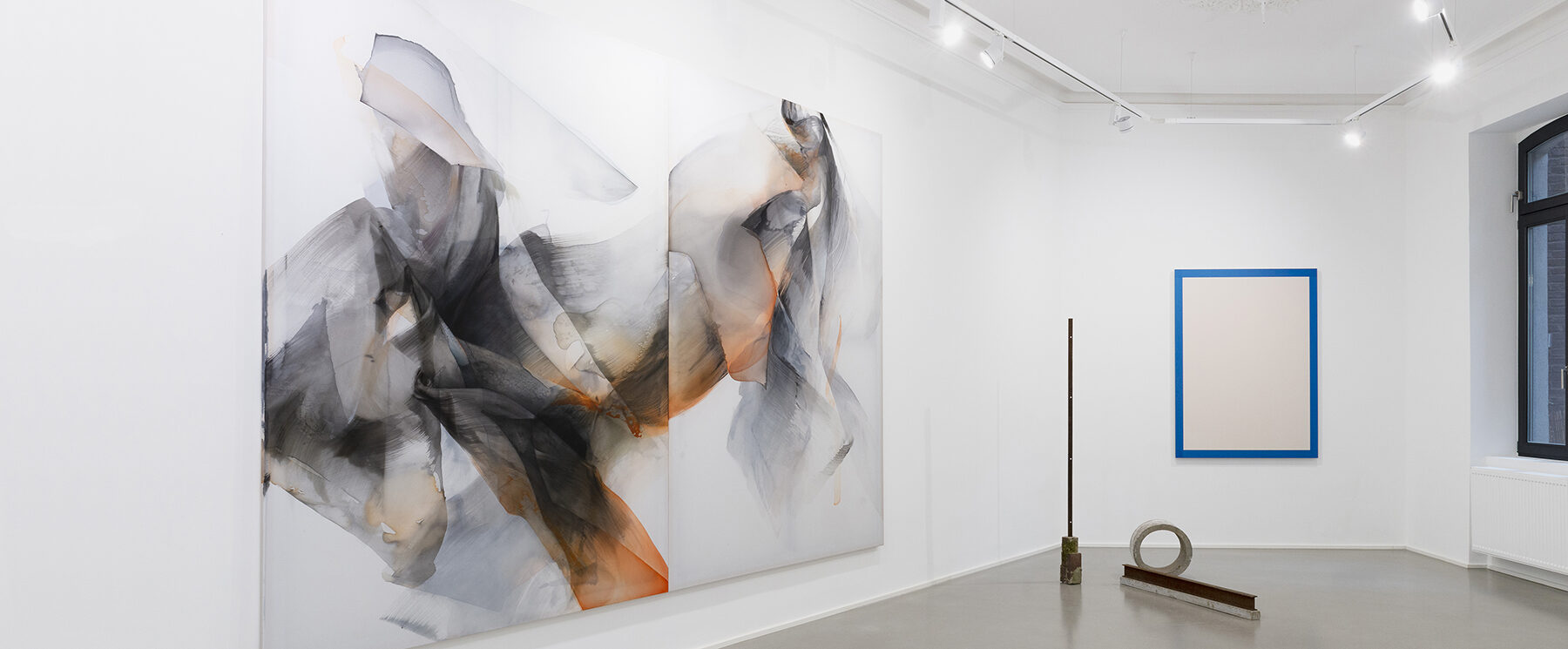 GROUPSHOW
02.02.2021 - 03.04.2021
Together with all represented artists, Galerie Christian Lethert starts the new year and is pleased to give you an overview of the current gallery program. The presentation of the 16 artistic positions shows individual developments and opens exciting retrospectives as well as outlooks on upcoming exhibition projects.
Next to a large-format diptych by Natascha Schmitten a painting by Winston Roeth is shown, whose notable solo exhibition Speed of Light at the Museum Wiesbaden has been extended until April 25, 2021. Sculptural works by Kai Richter, Lutz Fritsch and Rana Begum can be discovered as well as new ceramics by Gereon Krebber, who is currently showing a retrospective of works from the past 20 years at the Impfzentrum Bottrop – unfortunately only accessible to vaccinated persons.
Works by Sonia Leimer and Roman Gysin point to exciting solo exhibitions planned for early September.