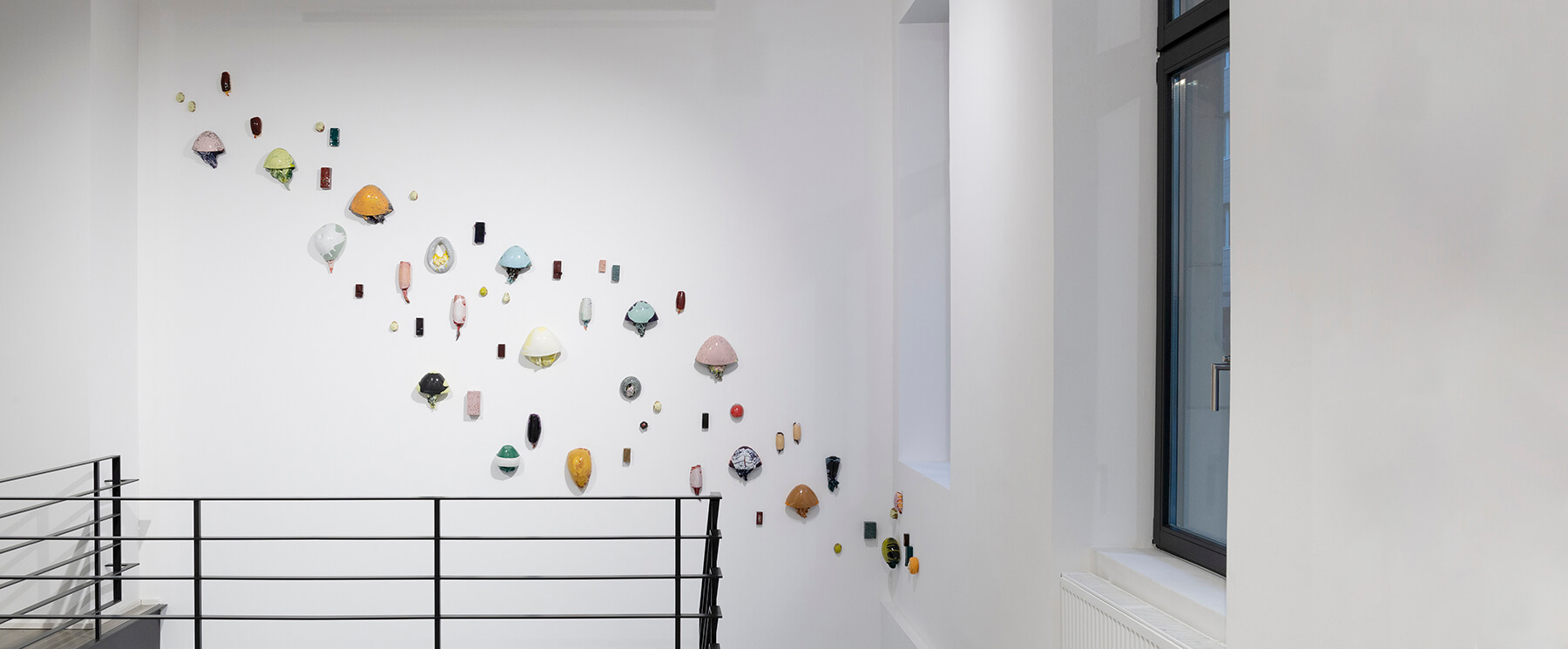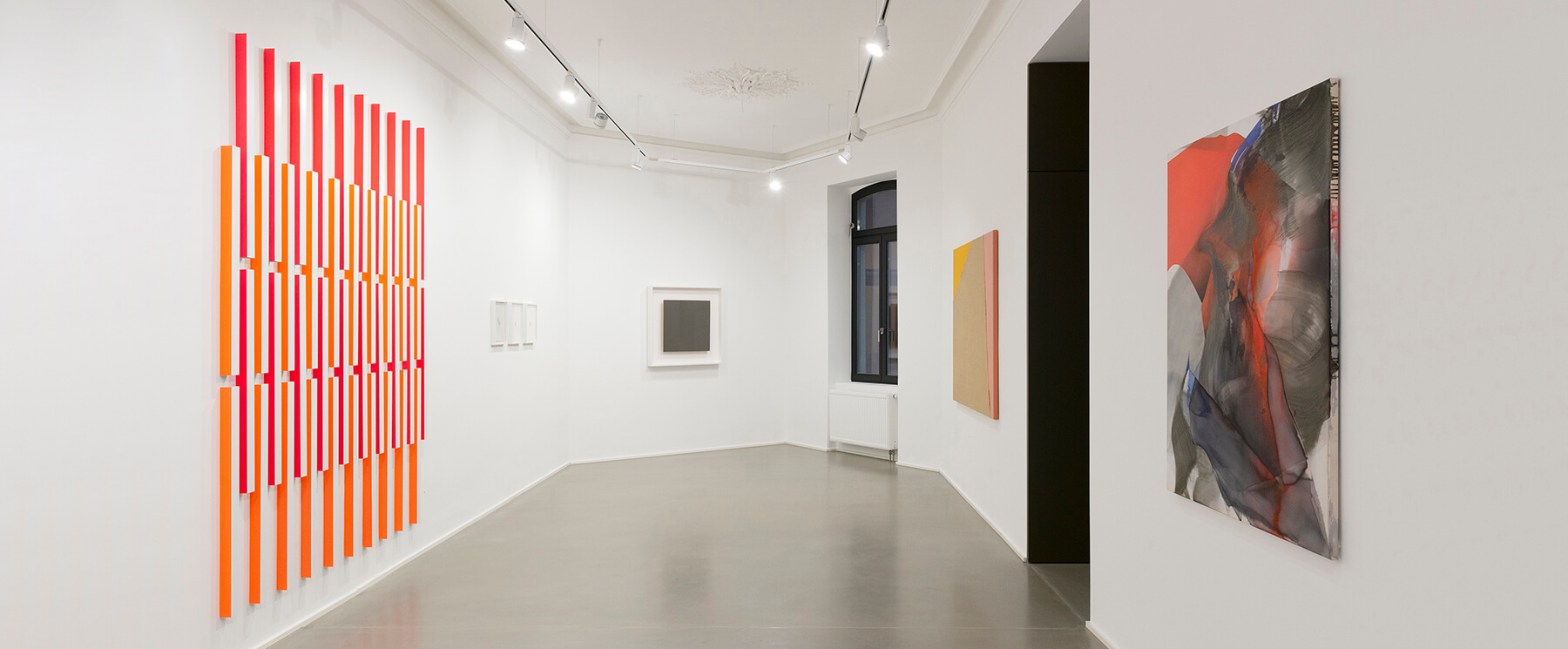 GROUPSHOW
31.01.2020 - 28.03.2020
Galerie Christian Lethert is pleased to start the new year with a group exhibition presenting all artists from the gallery program. Furthermore, we are delighted to introduce to you two new artists: Sonia Leimer and Roman Gysin.
Vienna-based artist Sonia Leimer shows sculptures that merge disparate patterns of time and space. Steel beams have been transformed into seat sculptures by using historical fabrics from a former Soviet production. Swiss artist Roman Gysin is represented with two new floor works. With his sculptural objects, he explores the materiality of satin on the one hand, and addresses its various connotations on the other.
The GROUPSHOW provides an overview of the gallery's abstract-minimalist program and gives a first impression of the upcoming exhibition year.
During the GROUPSHOW our new publication Imi Knoebel – Paintings of Concrete and Cement will be presented. The catalog, published on the occasion of our Imi Knoebel exhibition last year, includes a text by Prof. Martin Schulz. A special edition is also available.