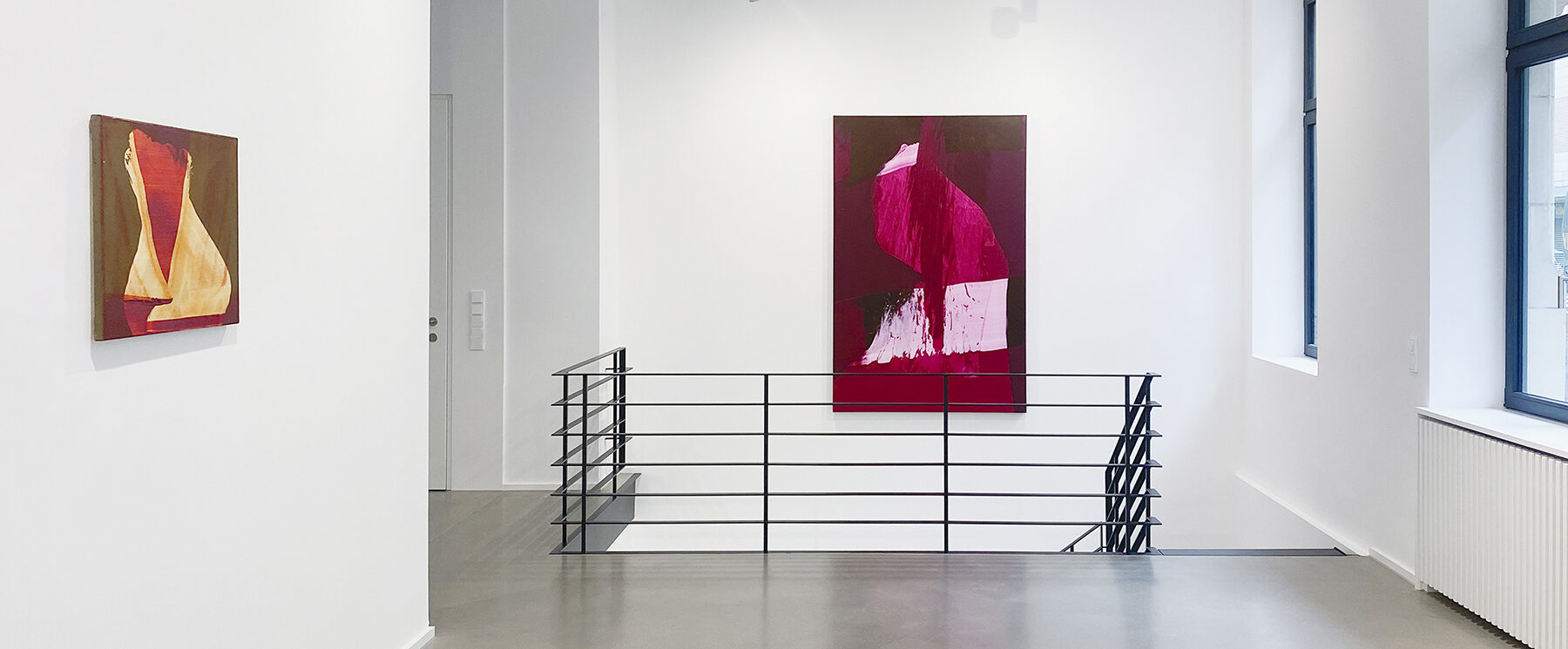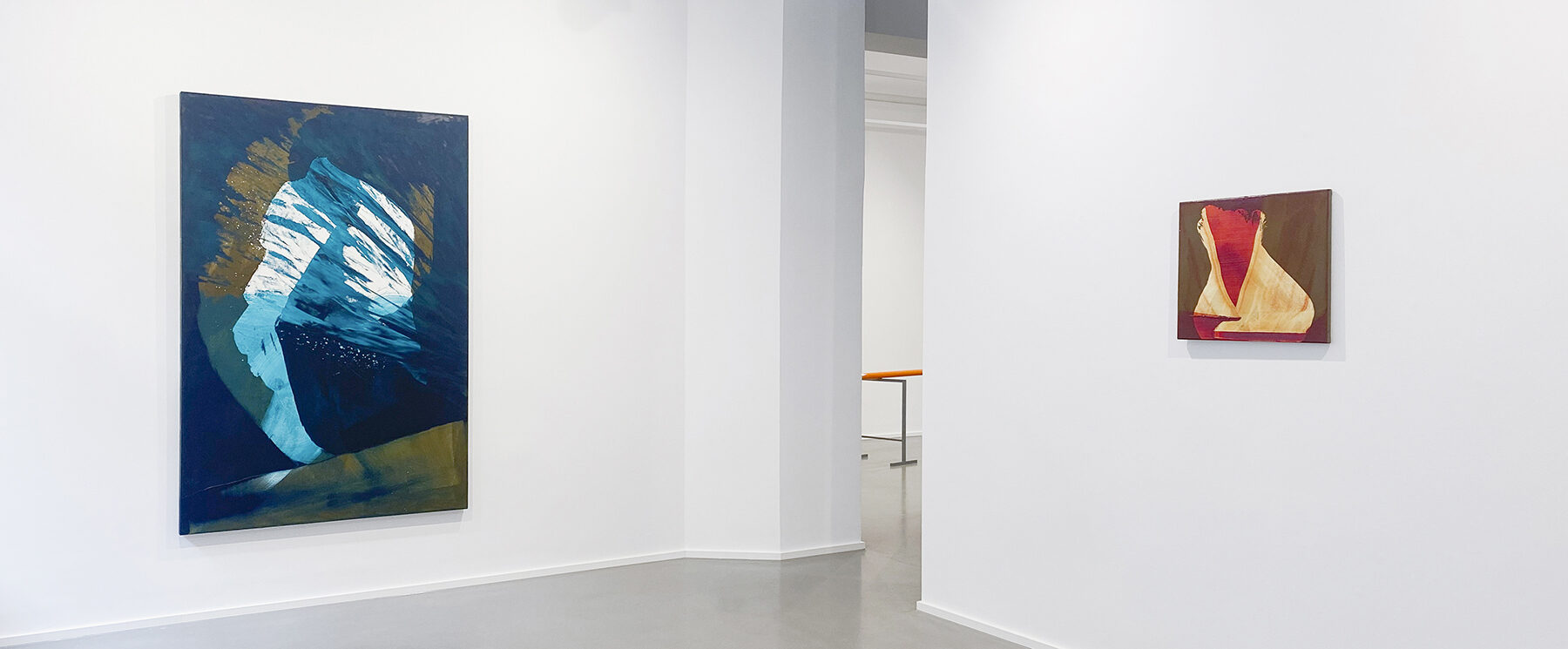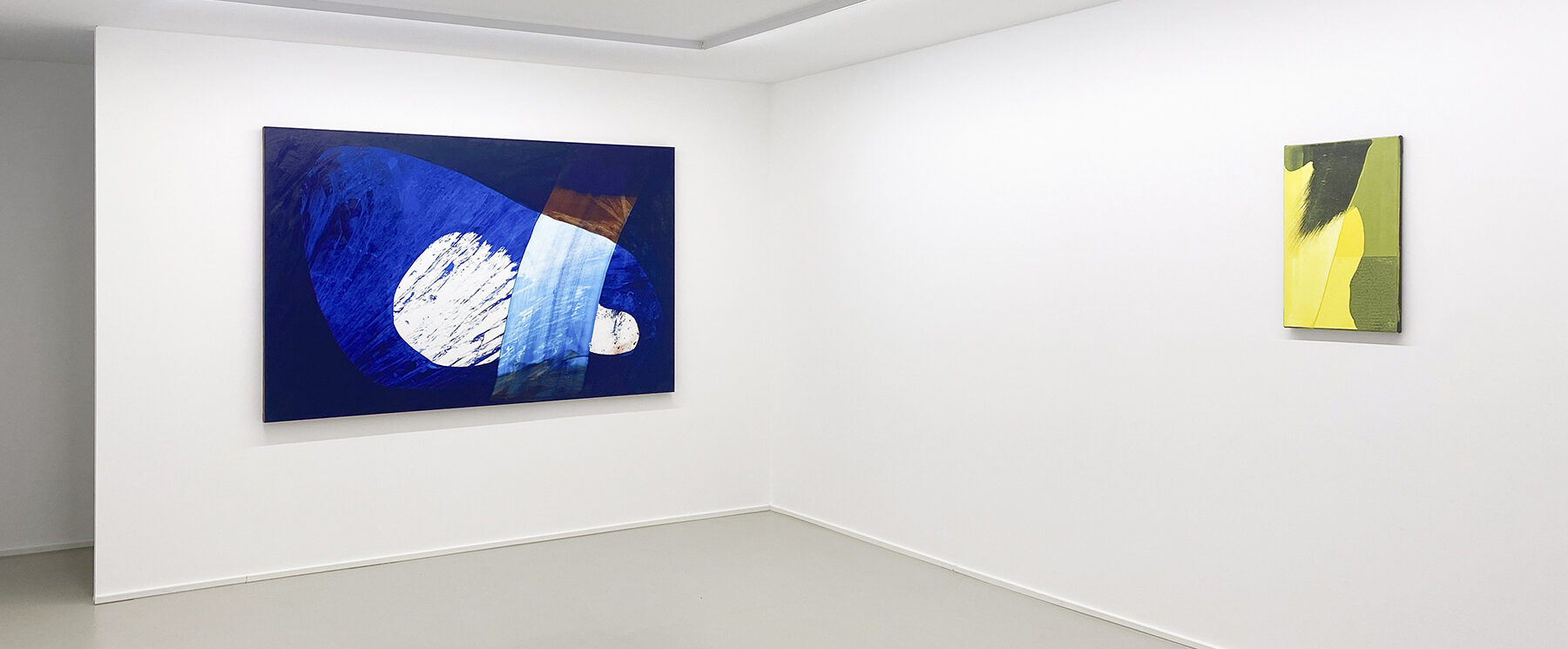 Galerie Christian Lethert is pleased to present new works by painter Daniel Lergon. The exhibition title UMBRA not only serves as a reference to the earth pigment of the same name he uses as a painting ground, it also means shadow. These shadows play a multi-faceted game on his new paintings.
While Daniel Lergon focused on a single color pigment in his earlier works, he now opens up the spectrum and uses Indian yellow in addition to phthaloblue, dioxazine violet, and others. But the questions the artist addresses in his painting are still relevant. In order to test the reaction of light on certain surfaces, he repeatedly uses different painting grounds and tries to sound out their luminous or absorbing effect in the painting process. While in earlier works he used a full-surface neon yellow primer, he now works with partial recesses and the earth pigment ›Umbra‹. This absorbs and swallows the light, while the forms left white shine through the overlaying transparent color film, creating a contrasting interaction of transparent and opaque surfaces.
The surface of the painting, created in several layers, unites a variety of color nuances, from intensely luminous to dark, almost black-looking color values. As in his earlier works, the artist has used only a single pigment for the upper color application. The multi-monochrome painting is created solely by the interplay of the painting ground and a varied painterly density. Daniel Lergon's idiosyncratic and abstract form of painting, which is always »untitled«, gives space of open interpretation and an overwhelming pictorial effect.
With the current exhibition, Daniel Lergon spans an exciting arc back to 2011, when he presented paintings on a black ground in the gallery under the title Antumbra, onto which he captured a wide variety of shades of darkness using transparent varnish applied in varying densities. (›Antumbra‹ refers to the area behind the core shadow of an object, while ›Umbra‹ means the core shadow itself). By continually questioning color, material, and the interaction of light and surface in his painting, Daniel Lergon has created a body of work that is both consistent and constantly surprising.