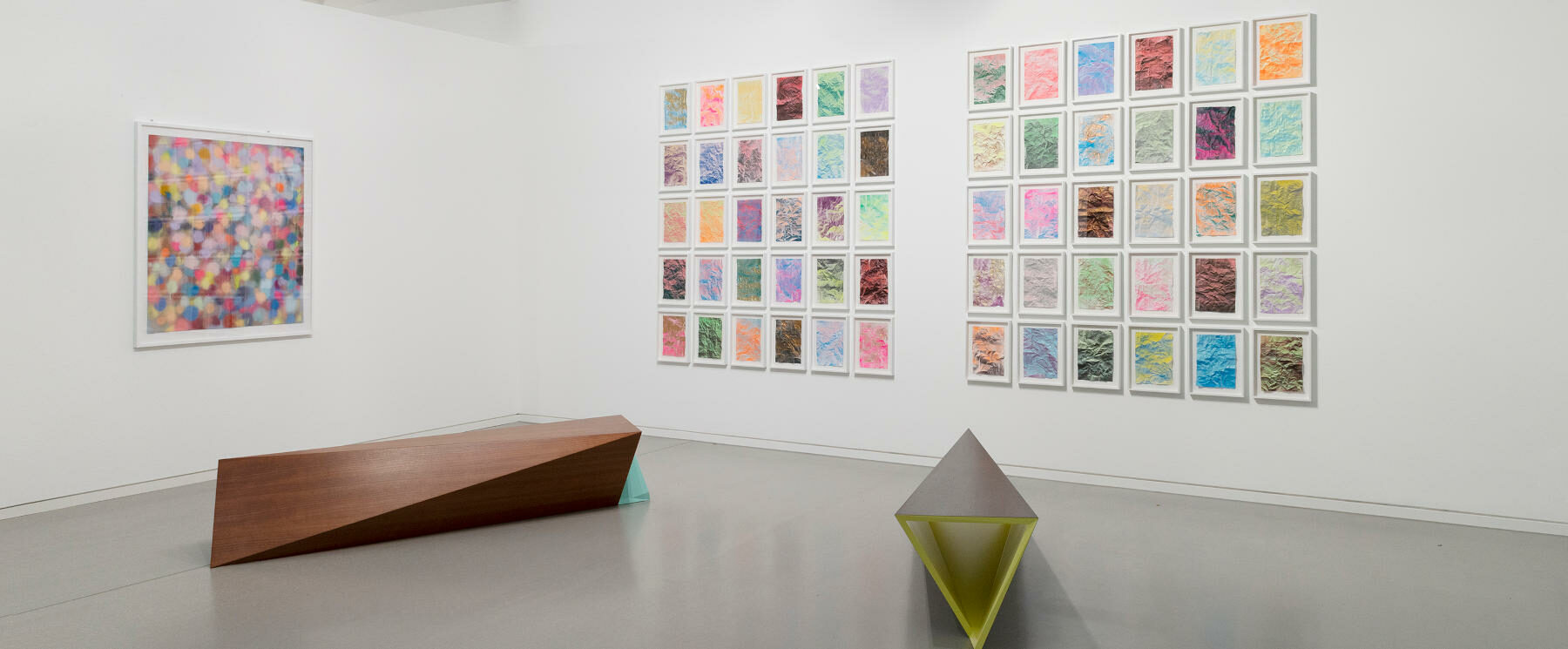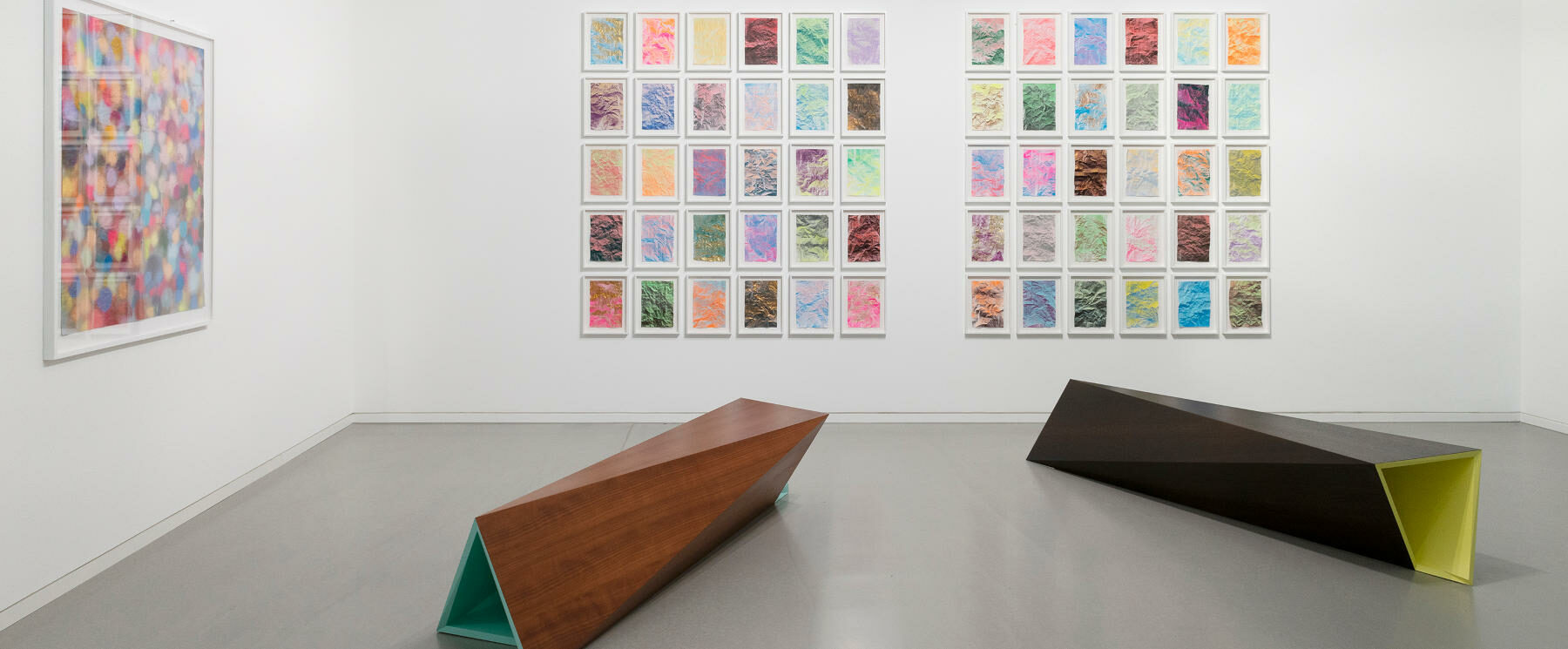 London based artist Rana Begum brings together works in the »Eifelraum« of Galerie Christian Lethert that blur boundaries between sculpture, painting and architecture through her refined language of minimalist abstraction.
The two works entitled »Folded Grid«, are each consisting of 30 folded sheets, sprayed in different colors, and are individually framed and hung in a 5 x 6 grid. The structures of the folded sheets focus on the plasticity and texture of the material, on whose edges and folds the light refracts.
The artist uses the principle of folding not only to create complex pictorial spaces, but also for her large-scale »Bench« sculptures, which freely stand in space. The playful geometric design of the three-dimensional objects and their high-contrast coloration open up exciting views and perspectives that only become apparent when walking around the sculpture. In addition, the sculptures, made of MDF and oak or walnut veneer, also serve as seating furniture.
A strong sense of dynamic emerges from the large spray painting »No. 1128 Painting«, evoked by the clash of colors, which overlap in several layers and partly run into each other. The group of six collages made of reflective tape that absorbs and reflects light was created as a result of her project »No. 700 Reflectors«; a temporary work for the public space at Lewis Cubitt Square in King's Cross, London for which Rana Begum designed 30.000 plastic reflectors on an area of 50 m length and 3.50 m height in a zig-zag pattern.
Rana Begum's works are always inspired by the interaction as well as collision of colors, shapes and movements in the contemporary urban environment. With her compositions she explores the reflection of light and offers the viewer in motion in every moment of perception diverse sensory impressions, new color compositions and changing symmetries and shapes.