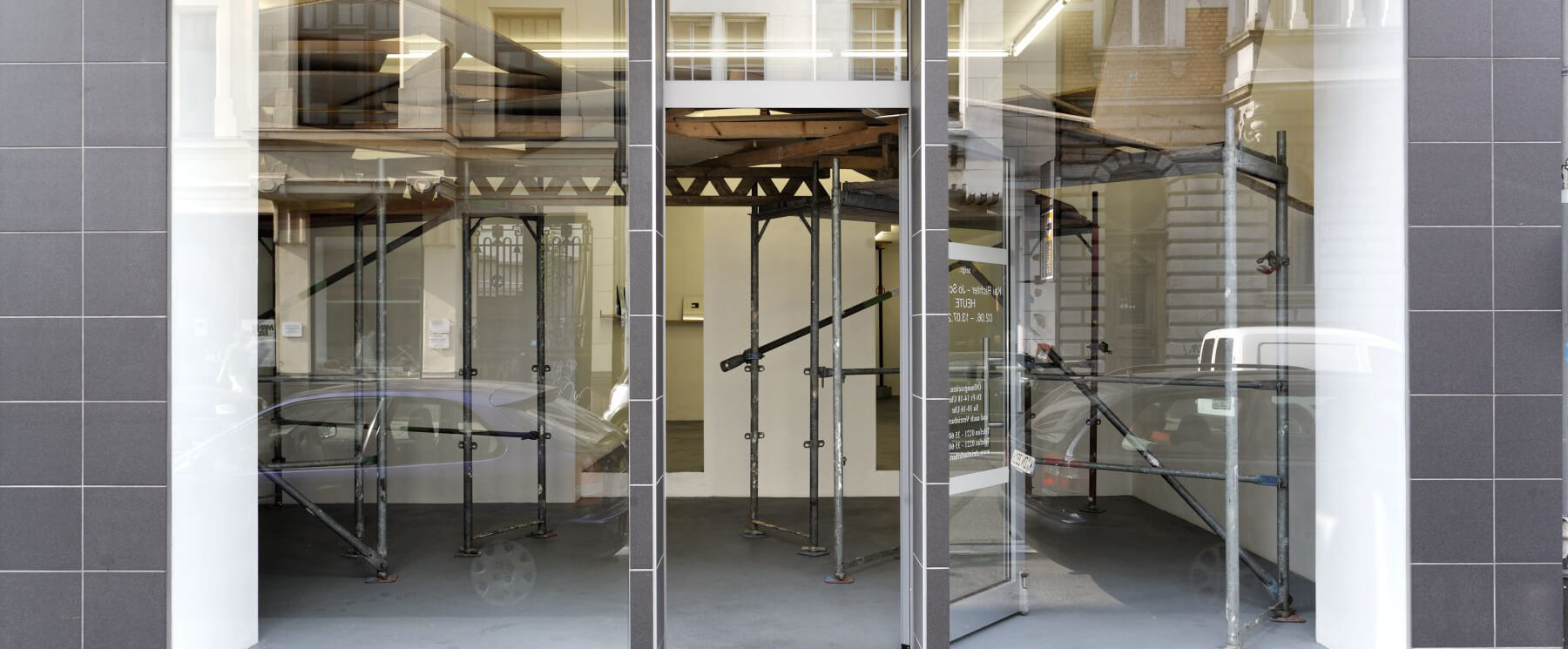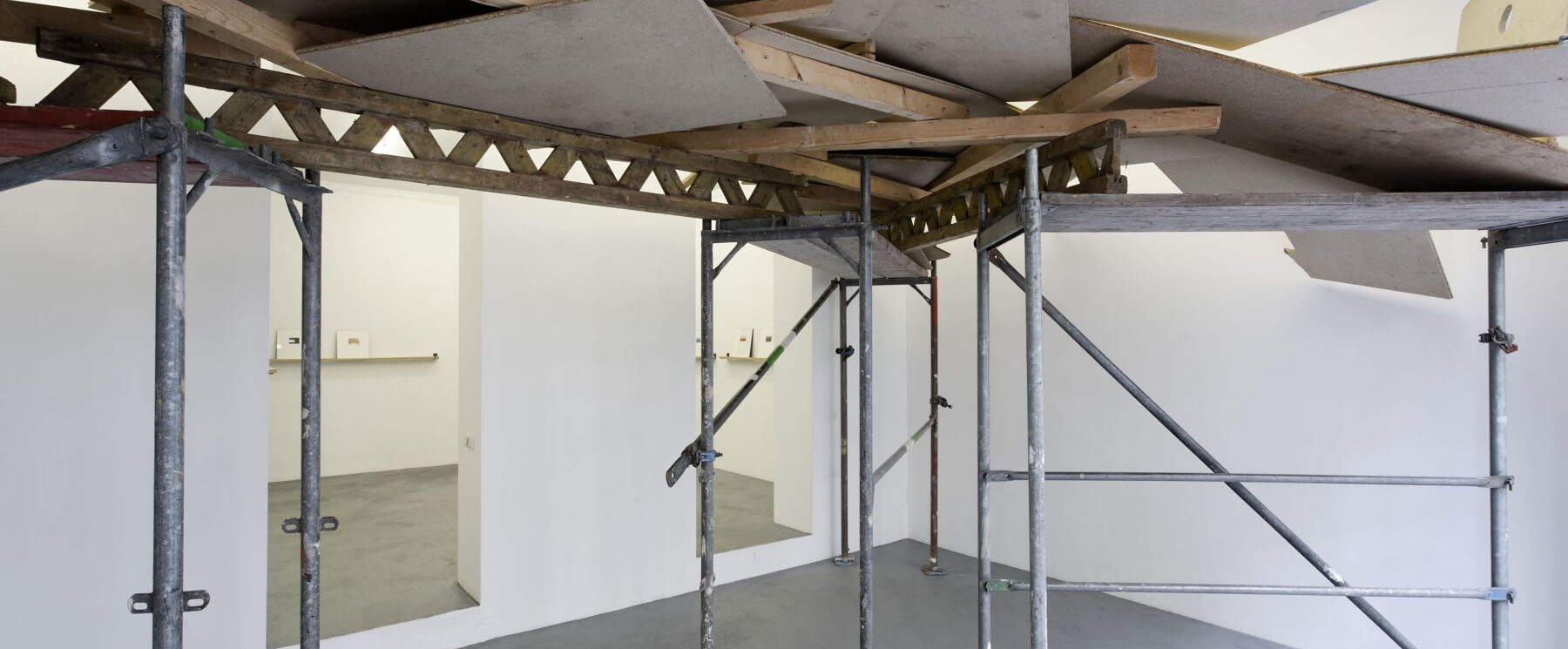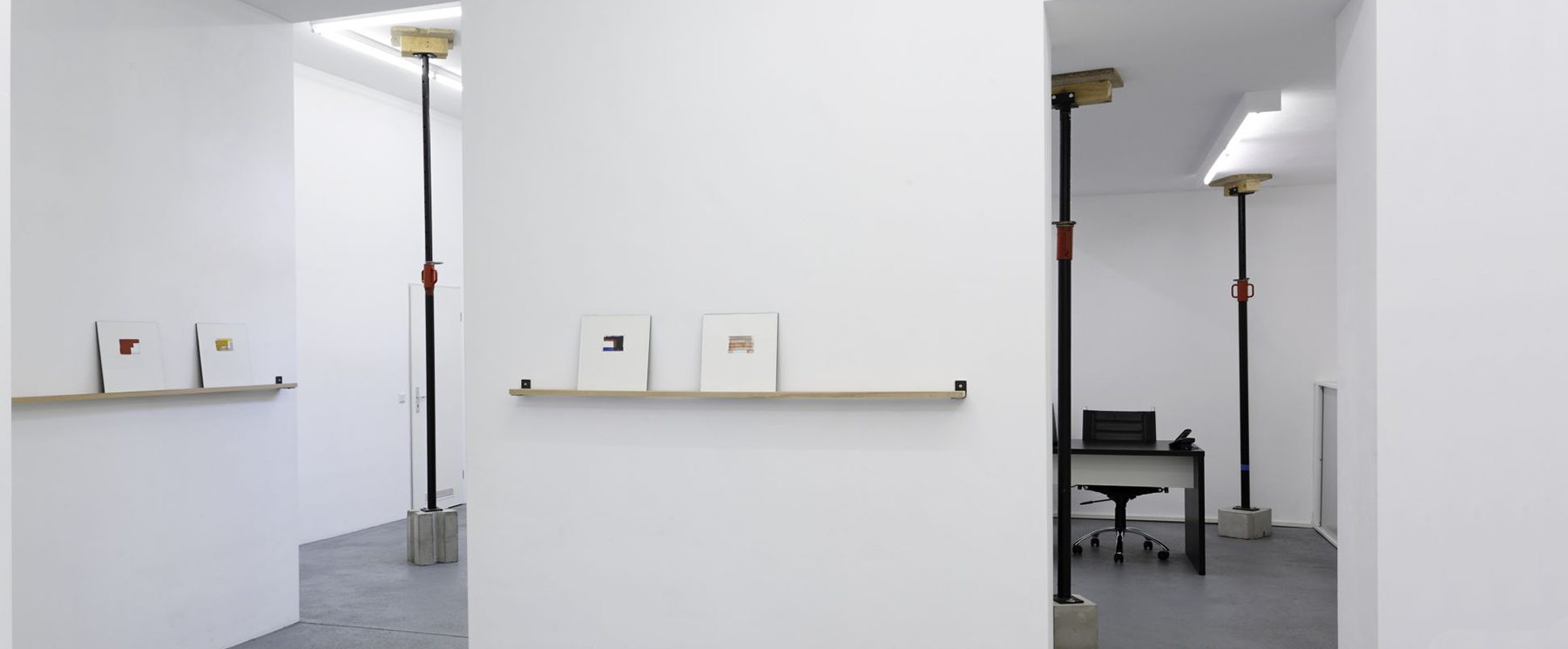 Sculptural interventions by Kai Richter into the fabric of spaces may look like a building site: »They mark the border between architecture and installation, between art and the everyday, between perception and orientation«. Kai Richter (born 1969, lives in Düsseldorf) shifts usual genres into a new context and diminishes them. He uses materials like steel beams, timber and plaster, forcing the recipient to orientate newly in the architectural concept of space.
Christian Lethert Gallery presents the exhibition titled HEUTE (Today) as an opposition of two different art genres: Sculptor Kai Richter versus the Cologne-based artist Jo Schultheis. Before being able to view his series of delicate small-scale drawings, the visitor has to mingle through a maze of building props and beams. Jo Schultheis exhibits watercolour drawings from his series »I love my time«, supported by a large-scale on-site wall drawing with graphite and watercolours in the backspace of the gallery.
Please note: The Kunstverein Mönchengladbach MMIII will be reopening with a solo exhibition by Kai Richter. You are very welcome to join the Private View on Saturday, 16. June 2007.