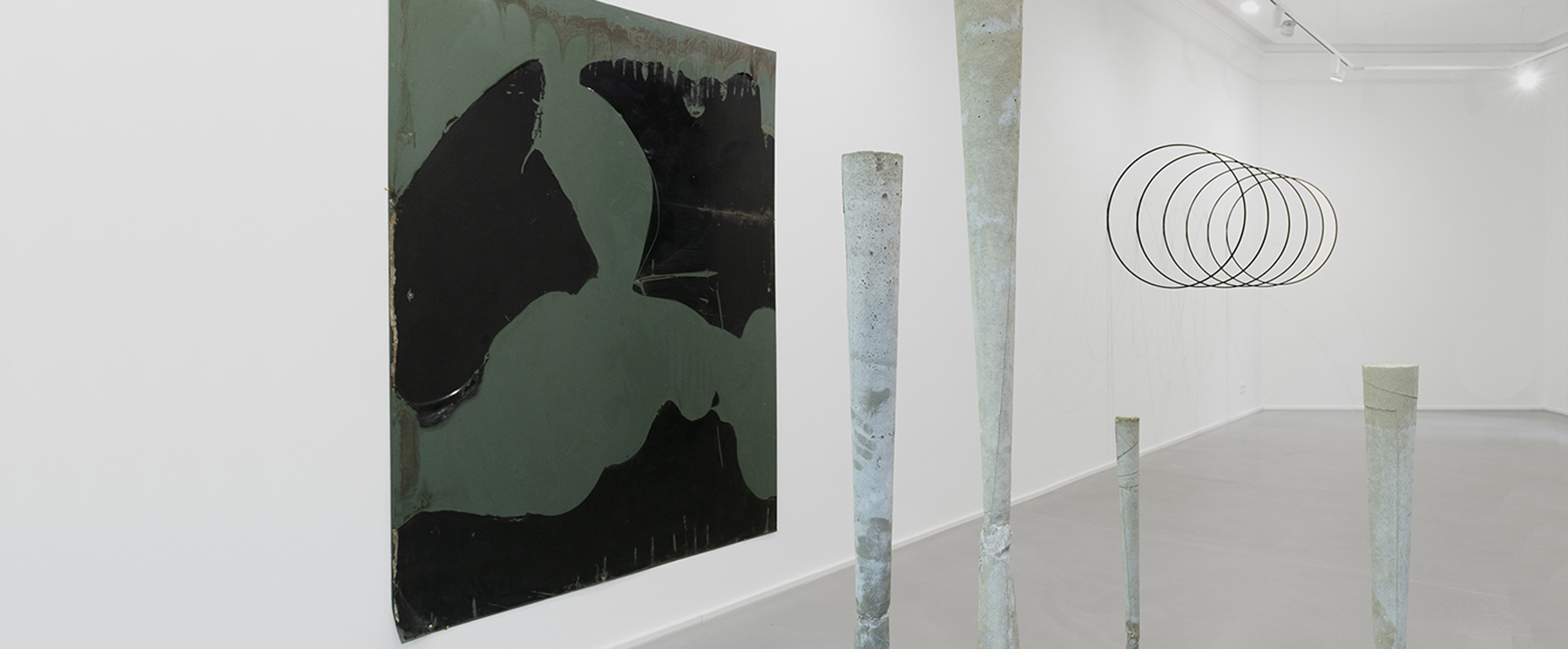 The Düsseldorf based sculptor Kai Richter shows new sculptural works and installations at the Galerie Christian Lethert. The title Already Made refers to the fact that artistic work always proceeds in the act of appropriation. With his now fifth exhibition at the gallery the artist proves that this can happen in an inventive way and in most diverse forms.
With the simple declaration of an ordinary object as a work of art, the process of appropriation – as in the case of Marcel Duchamp's Readymades – experienced an unexpected intensification. Richter pursues various strategies by appropriating found objects on the one hand and construction materials on the other. And titles are used as allusions or references. While sheet metal, steel and concrete rings remain unchanged, Doka beams, scaffolding poles and boards are transformed by dynamic processes of appropriation. A series of objets trouvés that Richter names »San Vito«, all show traces of an existence before their appropriation as artistic objects. In their newly acquired singularity they radiate an immediate presence. By the form of the presentation the artist emphasizes the simplicity and clarity of six steel rings hung side by side on the wall. In addition to the minimalist expression, a fascinating and lively play of shadows unfolds depending on the incidence of light, a kind of revival and thus an exciting ambiguity. Deprived of its actual function as a construction aid, Richter gives materials a completely new narrative, in the case of the works »Schwarzes Rechteck« and the large-size work »Black Painting«, it reaches into art history around Kasimir Malevich.
The repetition through the artistic works and their staging in the exhibition context thus enables a re-view and a kind of new view, an actualization of the past in the present.